---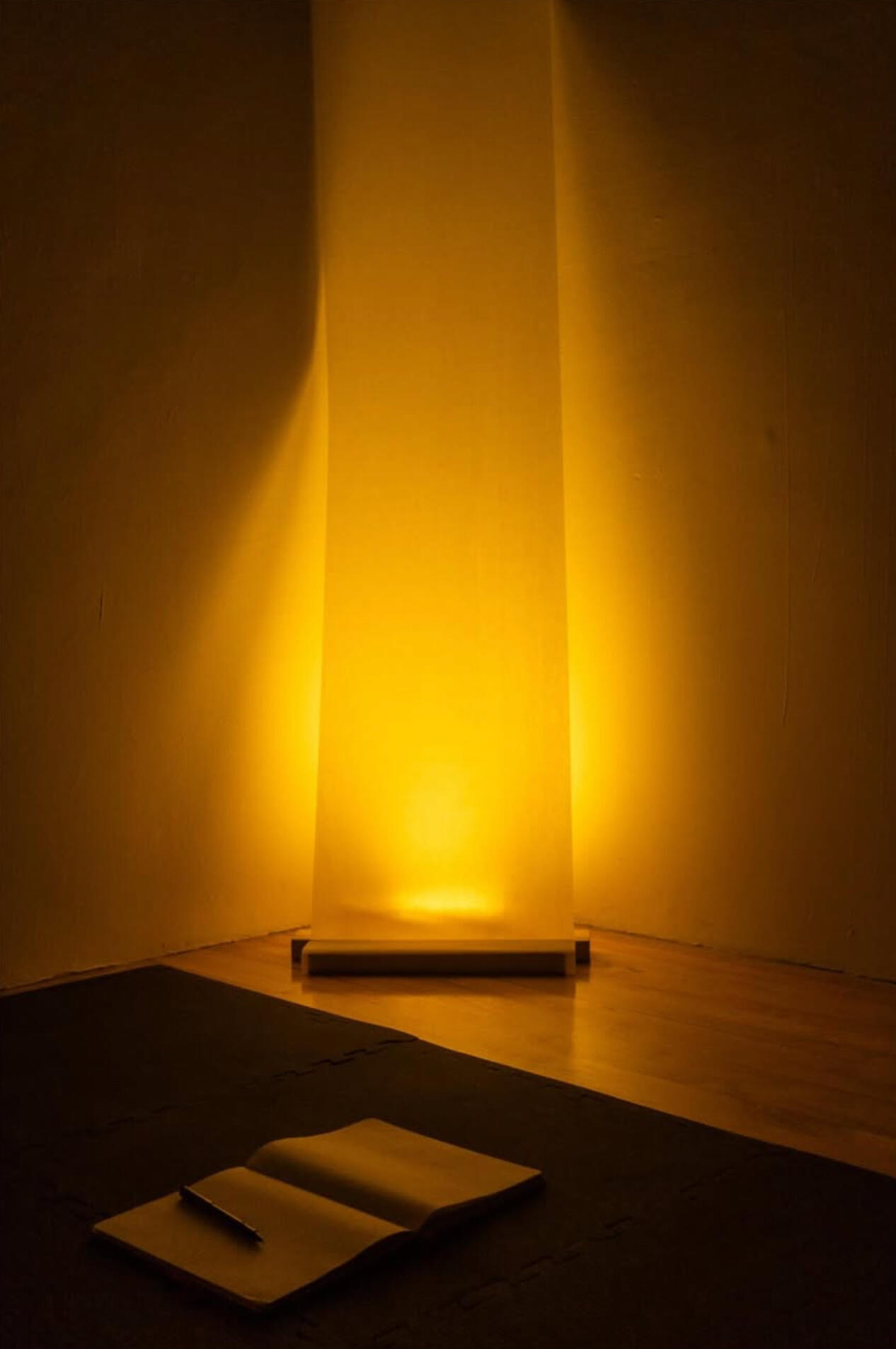 Self-Portrait with Quaternary Material: Passive & Active
---
---
Marié Nobematsu-Le Gassic (b. 1995, Berkeley) is a Japanese American artist working with photography, movement, and temporary text-based sculpture. She is currently based in Berlin, DE.
For a detailed CV, commission, collaboration, or print requests, please contact me here: mail[at]mnlg.coMarié is also available for studio assisting. Please inquire via the email above for her rate and availability.
EDUCATION2018-2022. Kunsthochschule Weißensee Berlin, M.A. Sculpture
2015-2018. New York University, B.A. Architecture & Anthropology
2014-2015. Mills College, Visual Art & Dance
2005-2014. City Ballet School & Bolshoi Ballet Academy2020-2022. DAAD Scholarship. Postgraduate Studies in Fine Arts
2015-2018. NYU Honors Scholar & Founder's AwardRESIDENCIESSept 2018-April 2019. Studio Program, Berlin Art Institute
July 2016. Büro BDP, Reading Bodies Reading Archives
June-July 2016. Agora AFFECT with Lorenzo SandovalPROJECTS / PRESSMender, Lee Mingwei, Gropius Bau
Junge Bildhauer..., Berliner Zeitung
On Photography, CHOREOGRAPHED ARCHIVES
On Dancing, CHOREOGRAPHED ARCHIVES
Conversation with Felipe Abreu, stayathome.photography
Rituals of Improvisation, RUS the brand
...von der Ruine inspirieren, Märkische Allgemeine
EXHIBITIONS7-11 July 2022. yetyet. Kühlhaus. Berlin, DE
14-15 May 2022. Inner Landscapes. Hotel Maria Kapel, NL
21-22 Feb 2022. galerie droite et gauche. ENS Beaux-Arts Paris, FR.
Jan-Mar 2022. PEP New Talents. Kommunale Galerie, Berlin, DE
18 Feb-April 2021. Untitled. Kunsthochschule Weißensee, DE.
18 Sept 2020. Being With. Lobe Block–Musée Regards de Provence, FR.
27 June-19 July 2020. Social Sculpture. Lobe Block, DE.
14 Feb 2020. That's Not Life Anymore. Kunsthochschule Weißensee, DE.
6-7 July 2019. RUNDGANG. Kunsthochschule Weißensee, DE.
23 June-31 Oct 2019. Glücklich unterwegs…und Frei. Fontane 200, DE.
1-2 June 2019. Art Spring. Berlin Art Institute, DE.
20-24 May 2019. UAL End of Year Show with Daniel Hölzl, UK.
16-19 May 2019. True Lies for a Singled Freedom. Art Zagreb, Croatia.
19-20 Jan 2019. Wechselraum. Meinblau Projektraum, DE.
July 2016. A Gathering of Inner S(h)elves. Agora Rollberg, DE.
July 2016. The Self-Publishing Archive. Büro BDP, DE.SOLOJuly 2022. performing S'OD & 'out of the', Berlin, DE.
13-15 Aug 2021. Free Thoughts & The Mud. Berlin, DEONLINENov 2021. aint–bad. what we've found curated by Hanifa Haris-Taucher
Oct 2021. group show 69. Humble Arts Foundation.
---
---
---
---
---
---
---
---
---
---
---
---
---
---
---
---
---
Please read the note on print orders below before making a purchase
---
---
---
Untitled, Free Thoughts & The Mud (no. 14)
18.6 x 27.9 cmLimited Edition of 25 / Signed & Dated
Printed on Hahnemühle Photo Rag Pearl
60,00 €
---
Request a Print
Prints from Photography projects may be made upon request.Max. dimensions for silver gelatin (BW prints): 27.9 x 35.6 cm
Max width for color prints: 120 cmPrices will vary according to size & availability
---
IMPORTANT: Each corresponding Add to Cart button will redirect to PayPal, where you can review your order and shipping information can be entered/edited.Please make sure you are signed-in with the correct account & double check that the default address corresponds to the one you would like your print shipped to.Black & white silver-gelatin prints are made with each order. I will contact you accordingly following the confirmation of your order with a production/shipping time estimate.Each print is accompanied by a certificate of authenticity.If you have any special requests or questions about your order, please contact me here.Thank you!
---
---
---
"Some people feel crazy when they try to deal with two contradictory thoughts at the same time, as if they fear they have done something wrong and need to purge the intruding thought before it muddies the water. The point of thinking is that it will always muddy the water. So how do we live with our free thoughts and the mud."Free Thoughts & The Mud grapples with the often-contradictory thoughts of identity and belonging. In this exhibition of self-portraits and photographs made primarily in my childhood home in California, I relate to a quotation from Real Estate, the most recent book in the trilogy of living autobiographies, by Deborah Levy. Her works serve as both starting point and closure to difficult questions about what happens between belonging neither here nor there.In the masked image, I wear an inverted otafuku omen, which traditionally represents a lovely, always smiling woman who brings happiness and good fortune to the man she marries. Her inverted expression, blank and unwilling, serves to confront the face of tradition.
---
---
---
13-15 August 2021
Marienburger Straße 31, 10405 Berlin
---
---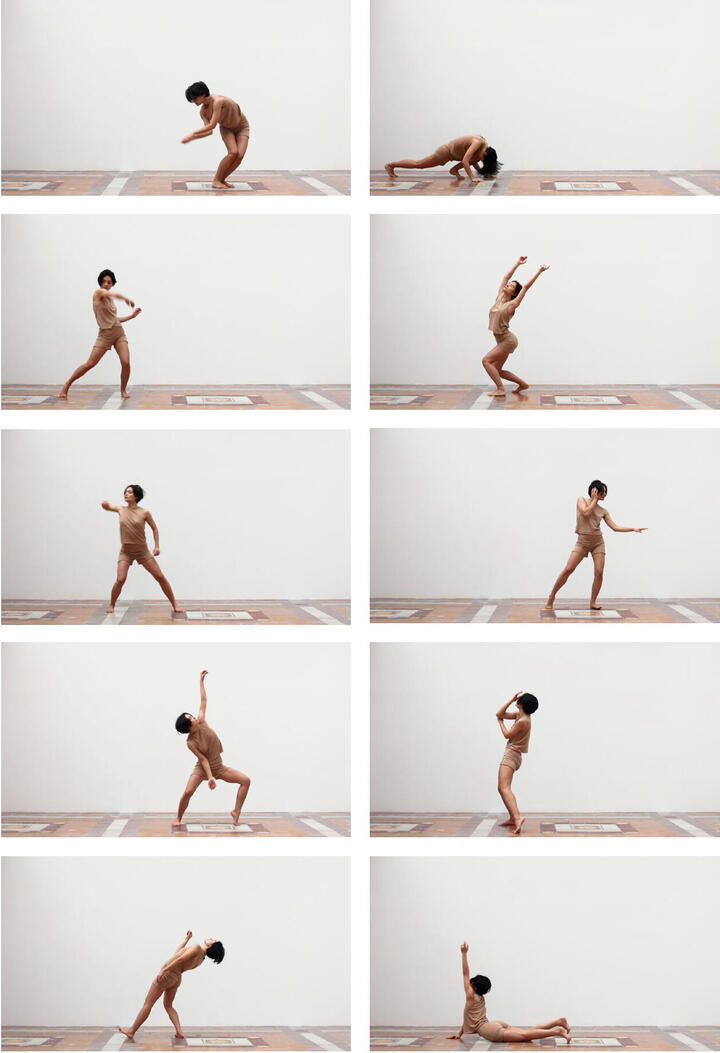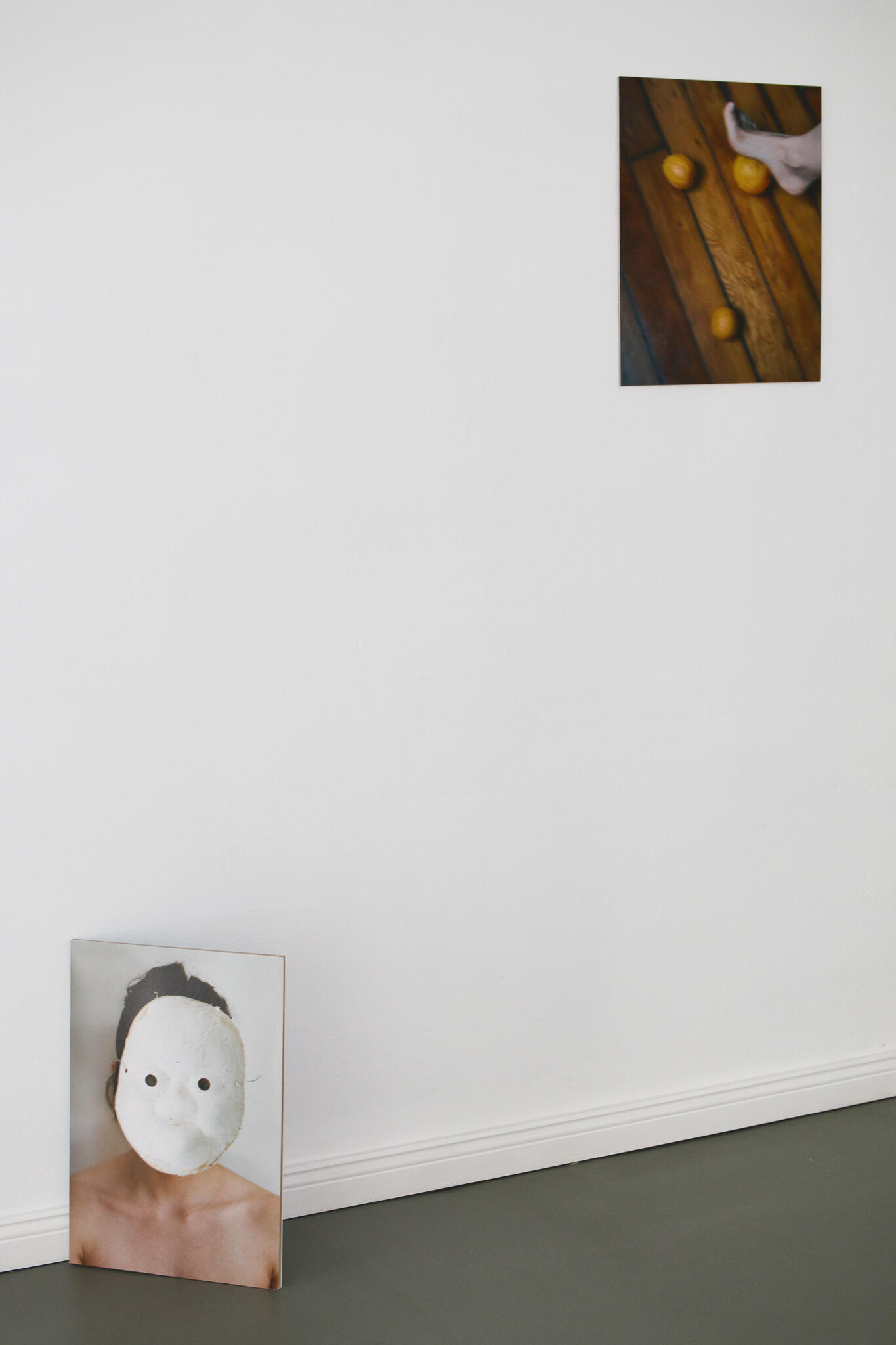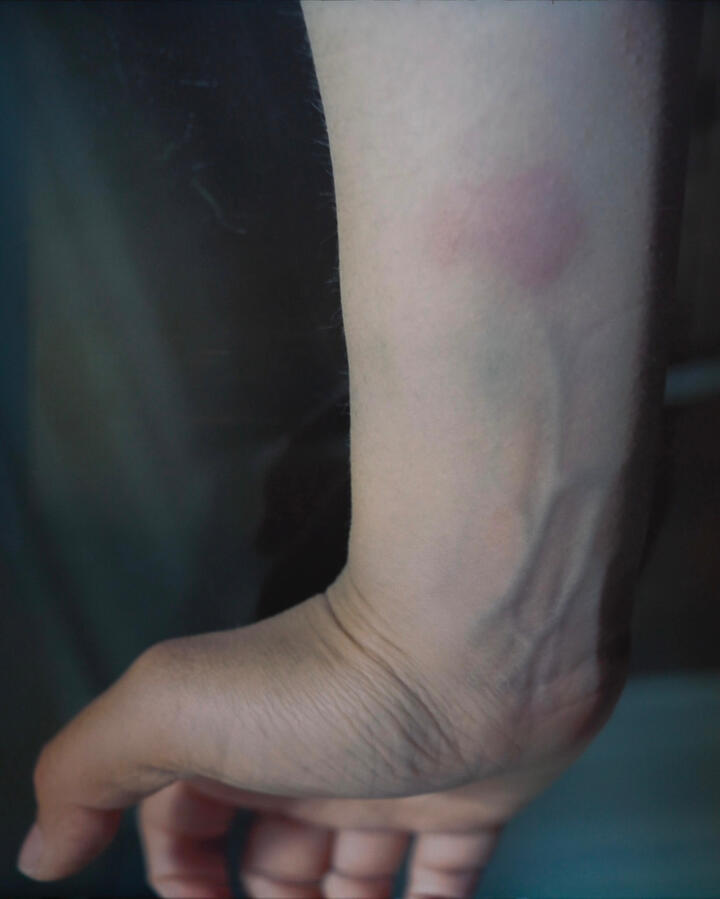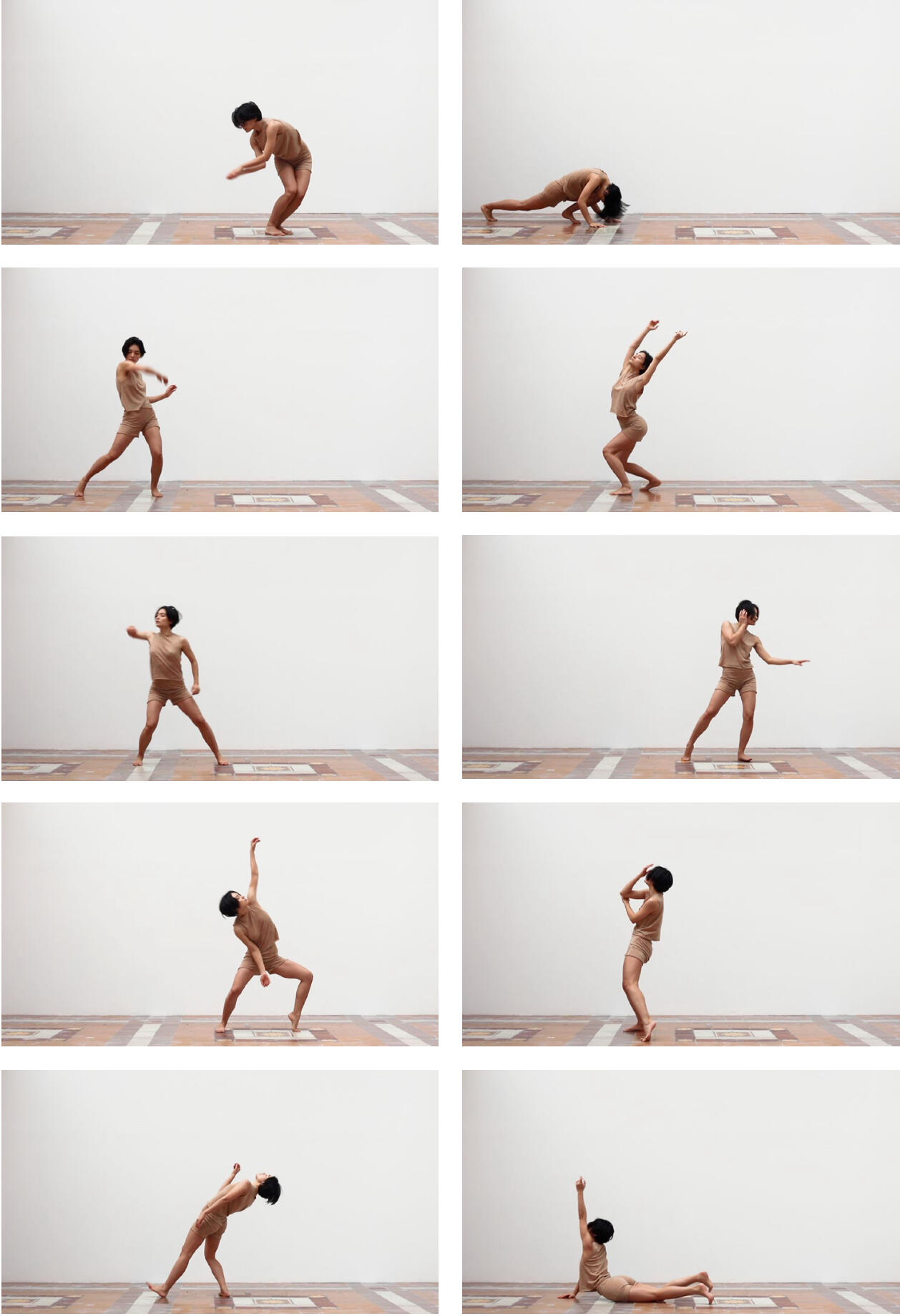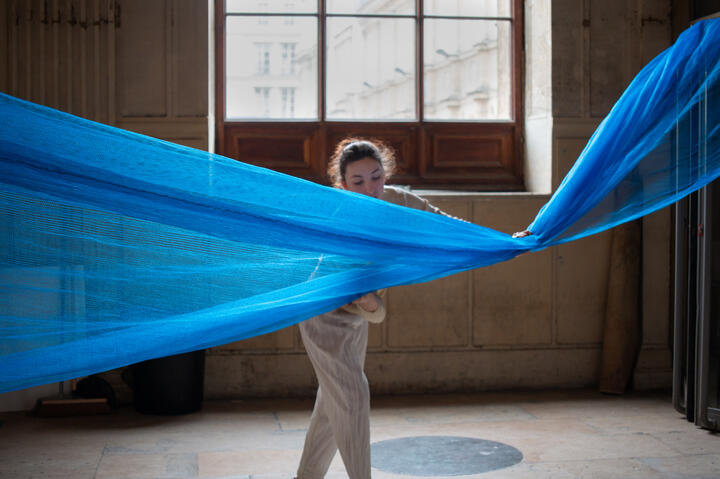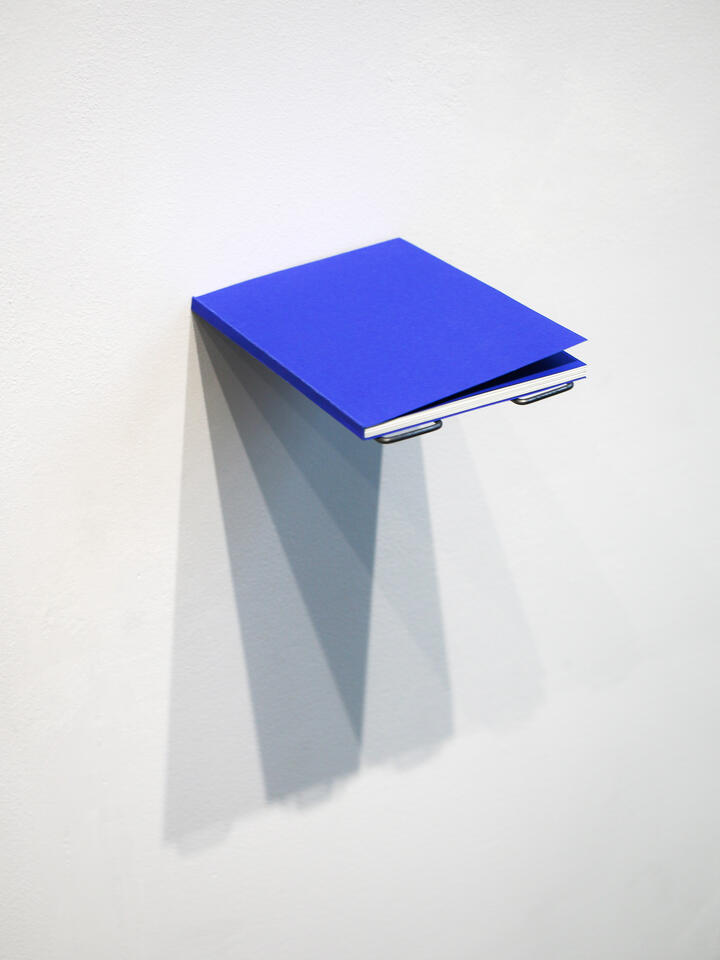 Images made along Wannsee & Liese-Park, Berlin. Winter, 2020
---
---
---
---
---
Rachel. Berlin/Boston, 2019-2020
---
---
---
Aiko. Featured in Tagesspiegel, 22 August 2020
---
Donald. Tokyo 2019 & Berlin 2020
---
---
Elsewhere
The soft focus of elsewhere is like cotton candy. A sugary treat for childhood or an abstract dessert course in a Michelin-star restaurant. One past, the other out of reach. Cotton candy—invented as "fairy floss"—was never meant to be what it seemed and yet it suggested the possibility of a world undiscovered. It kept me hopeful. The way that fairy houses do.
But once you learn that a cloud is just a visible mass of liquid droplets and that liquified spun sugar is what makes the ephemeral edible weightlessness before you, then, with disappointment in our meteorology, the mirage of elsewhere begins to emerge.
From the few times I was allowed cotton candy as a child, I remember not its airy sweetness—twilight hues—but its courseness on my tongue. Sugar granules revealed themselves like sand in the ripped lining of my pocket, away from the playground or the shoreline where they were home. A day at the beach when we were still a family of three. The grit of something once sweet. When I bite my lip on the nauseous drive home, I taste salt.
Images that are precisely granular are the ones I will always struggle to dissolve.
November 2020
---
One. Lake Water
It was mid-summer on campus. By then, Ralu and the boy from the library had made a habit of breaking the northeastern heat with a swim. The short ride to the edge of town gave them something to look forward to in the otherwise unchanging swelter.
Early one evening Ralu and the boy speed down the last hill to arrive at the lake. They walk their bikes to the dock where the grey boathouse with its diagonal white stripe hovers at the water's edge. The lake opens up to them left and right, reflecting the pink and orange mellowing of the day's clear sky.
In the shallows where the dock meets the water, Ralu and the boy see the silhouette of a craning mechanism. Police cars are gathered not far from where yellow tape has been drawn. The mechanism is pulling something out of the water. It's bloated, blue and purple, yet distinguishable enough: a young man's figure.
Most lakes we swim in probably have an undiscovered body or two. I can't help but wonder, if the water erodes the body, what does the body do to the water? What difference is there in a dead body and a living body in water – a dead body and a living body of water?
Ralu and the boy turn to push their bikes up the hill. The heat is heavier. One of them stops to look back and weighs the silence of their ride back to campus. At the residence they have sex because what else is there to do. The boy goes in and out of rhythm. Hard and soft and not and soft again. Slouched and awkward, something is lost between them. The girl and Aiden never see each other after that.
A chapter from a forthcoming book of photographs and essays, Goodbye to All That, on death in New York & other cities.
---
---
In this exercise of self-portraits with useless found form, I engage once more with my own precarious history in dance and the impressions, perspectives, and/or inclinations that have remained although I am no longer connected to or active in a dance community. I bring together the urge to move with the acknowledgement that my experiences in dance, specifically classical ballet, have been closer to striking a pose and corresponding to preconceived gestures – which can be seen as graphical – rather than fluid movement."In this [she] is unconsciously echoing the definition of form as 'the diagram between the inner urge of a body and the resistance of the (physical) medium"In this, I attempt to visualise how living with a dancer's body, or rather its echo, creates an unusual relationship to objects that are not characteristically useful or furniture, and by being so create a longing to relate.
---
Medium format scansArles, FR, 2021
---
---
As an exercise for navigating tender thoughts or memories, the work channels the regulatory mechanisms of private speech (1) to deal with the confinement of self that has occurred via "sugar-coating" (2). The latter concept has been a recurring aspect of growing up first generation, between Japanese and American cultures, where superficial values mask the honest nature of identity. Intertwined is the economy of gifting (towels and sweets) with family dynamics dominated by outward appearances and arbitrary merits.Echoing the function of 手拭い (tenugui) as wrapping, decoration, or souvenirs, the work itself uses a towel (a common gift) folded into a box, the inside coated with a sugar glaze for stability. The near-weightless object is placed on a wooden plinth, abstracted to the gesture of giving.A voice work that attempts to mimic the "sound" of the my inner voice accompanies the otherwise frozen structure.
---
(1) Private speech is speech spoken to oneself for communication, self-guidance, and self-regulation. Children from two to about seven years old can be observed engaging in private speech. Although it is audible, it is neither intended for nor directed at others (Wikipedia).(2) to make superficially attractive or acceptable.Sugar, glycerin, gelatin, multiplex birch. ca. 18 x 50 x 135 cm
---
---
"I was thinking about the phrase 'out of the blue'. It was so thrilling to think about the blue that things come out came out of. There was a blue, it was big and mysterious, it was like a mist or gas and it was like a planet but it was also a human head which is shaped like a planet."
*Out of the blue someone asked me where I was from.
---
Re: on didacticismOne reaction to this work which explores the tensions of belonging and being multi-racial and foreign, was that it was too didactic.This forces one to think: Why is the expression of an experience of intense confusion about identity is considered patronising to a man that is far removed such experiences? That, because an experience lives outside of his ideas of poetry and subtlety, of order and belonging, it is somehow too obvious, too much, and I quote, "Like writing infinity on a Yves Klein painting."In response, I would like to add that while "Klein adopted [the] hue as a means of evoking the immateriality and boundlessness of his own particular utopian vision of the world" (1), my use of blue responds to the contemporary writings of Maggie Nelson and Deborah Levy to address – to feel out – the contradictions of immaterial specificity and boundlessness in trying to find one's place in a world that was built by and for someone else.
---
Publication: A text about the work will be published in an upcoming authorless writing project on Disruptive Beginnings.
Quotation from Things I Don't Want to Know by Deborah Levy.
Additional Reference, Bluets by Maggie Nelson.
(1) MoMA
Top photo by Lianjie Jian
Baunetze, thread, wire. ca. 5 x 110 x 2500 cm
---
---
In this temporary work, a Staubschutznetz (dust protection net) is released from the highest point of the building to cascade against its façade and fall with the wind. The viewers are invited to read an editioned text in the presence of the material. The net is hoisted up and released again with a new edition of the text.The texts present poetic reconstructions of works by Deborah Levy as well as personal writings and definitions of involuntary bodily reactions that occur through the mouth and throat. The reactions written about include: the sigh, the swallow, the gasp, the sneeze, and the yawn. The editions are followed by a prologue and an epilogue.
---
Social Sculpture vs. Challenged Public Space, Lobe Block, Berlin. June-July 2020Staubschutznetze (dust protection net). ca. 0,5 x 600 x 3000 cm
---
---
Speak, Memory is a multi-disciplinary installation that combines film, photography, and text to begin exploring an earlier concept of voluntary and involuntary memory (HIBI 2016-2018) through modes besides speech.The film, Muscle, Memory, is the first time I perform for an "audience" since 2013, when an earlier misdiagnosis of hip-dysplasia was discovered and I was faced with the decision to undergo surgery or to quit professional ballet ambitions entirely. I chose the latter.Completed in one take to a colleague's sound project, Fritschs, the eight minute improvisation serves to confront the viewer with a moving image stuck between fluidity and imbalance: The point where the muscles have forgotten. The work simultaneously questions endurance and nostalgia, while beginning to reconcile a precarious relationship with the body and dance.
---
Installation for RUNDGANG, Kunsthochschule Weißensee Berlin, July 2019.Multimedia & variable dimensions.
---
---
Negative Solid (or a tunnel for ghosts) is a structural inquiry into the aestheticization of ruin and structures of the past. A sheet constructed of reinforced Japanese washi paper extends across the church from one window to another, appearing solid from the entrance but sheltering as one nears it. By taking the interior form (the negative space of the ruin) and externalizing it through abstraction, the intent is to divert attention away from the object of ruin and instead, towards the space that has been leftover. The question of ruin attempts to address, why historically, is our focus on the bare structure and its material that is left over rather than the space: the negative space? What does this mean for new form, or can form even be construed as "new" given its historicity and if it relies on theoretical and physical structures of the past?Note: The focus on the "aestheticization of ruin" developed during an excursion to the ruins of Pizzo Sella, Palermo, and subsequent essay and performative exercise, "Dis-Inventing Modernity": A Gamification Towards Multinaturalism.
---
Installation for Glücklich unterwegs ...und frei, Fontane 200, Ganzer, DE. June-Nov 2019.Washi paper, wire. ca. 110 x 120 x 1000 cm
---
---
Revolving Pedestals: On Self-Reflexivity is a critical engagement with the standard structure, gesture, and historical implications of exhibition pedestals. By mirroring the base and surface, a once impermeable, permanent solid becomes redefined through its movement and mass, a performative aspect is thus incited through stacking, leaning, carrying, and balancing – a revolution over the course of three exhibition days.Visually, the conflation of 2D (photographic) and 3D form causes the directional void of the gallery space is disrupted. While implicating the image of the bust (via the reflected portrait of the viewer), a senselessness and humor emerges in this "re-active" portrait (2D) on a pedestal (3D) – once a device that defined the "monumental".
---
Installation for True Lies for Singled Freedom, Art Zagreb, Croatia. May 2019.MDF, mirrors. ca. 30 x 30 x 110 cm (each)
---
---
With one mirror we see the present, ourselves, and our finitude; with a second, these certainties begin to be challenged, ad infinitum. In this endlessness, the only perceivable truth about the future is infinity.Column Series One & Two is a site-specific collaborative intervention that questions both architectural & art historical preconceptions of space. It creates a physically useless space–a column that mimics those already in the building. The structures engage a combined interest (stated below) to initiate the viewer into an awareness of space beyond the physicality of his or her own being. Column Series I was built in Zagreb, while at the same time, its counterpart, Column Series II, was built in London by a colleague, Daniel Hölzl."We were interested the trans-dimensional quality of the mirror and its potential for expressing the solidity of the column, both theoretically and what it stands for physically, while understanding the inherent cyclical expression of all material and form–its moments of past, present, and future. Taking this into account, how does creating useless space reflect the inherent hierarchy of a modern structure (reference, architectural Lesene)? What does it inform us about traveling horizontally vs. vertically, and the presence of other bodies in spaces we cannot see?"
---
Installation for True Lies for Singled Freedom, Art Zagreb, Croatia & End of Year Show, UAL Chelsea, London, UK. May 2019
---
This performative work took place during Wechselraum, a 24-hour long exhibition modeled after the cycle of carbonizing wood. Each hour, a new opening took place in cooperation with the work of the previous artist.During my hour (21-22h), I carried 500 kg of coal briquettes into the exhibition space and composed them upon mirrors as architectonic structures. The mirrors on the ground served to subvert the main artist's constellation of charcoal hung above, while the briquettes forced the viewers to grapple with the process of production, as well as the physical weight of coal.The chosen mass, 500 kg, represented the amount of brown coal consumed every 0.10 seconds in Germany, and alluded to "0.10 The Last Futurist Exhibition" (1915), where Malevich exhibited the Black Square as the "zero point" of form, denoting both the end and beginning through the destruction of the old world. Visually, the composition of briquettes evoked the black square, while figuratively, "0.10" addressed the insanity of consumption & environmental destruction as products of the industrial revolution. The completed sculpture stayed in the exhibition for the remaining 21hrs. At the end, the briquettes were given to people who needed coal for heating. Thus, returning the material to its intended life cycle.
---
Wechselraum, Meinblau Projektraum, Berlin, DE. Jan 2019Coal briquettes, mirrors. Variable dimensions within 98 x 100 cm.
---
---
"HIBI" ひび is an evocation of involuntary memory through form, photography, and text (as a conceptual reference) of day to day. In Japanese, the word, hibi can take on different meanings according to the character used:
日々(ひび ) – everyday; day to day罅(ひび) – crack; fissure; split響く(ひびく) – echo; reverberation
A reading of Prout's Remeberance of Things Past shows the way sleep seems to alter one's surroundings, and the way habit makes one indifferent to these surroundings. The specific taste of a madeleine cake dipped in tea inspires the nostalgic incident of involuntary memory. These cues encountered in everyday life evoke recollections of the past without conscious effort. My experiments with plaster, specifically, casting (from the bottom of a bucket), methodological sanding, and sometimes further refining the surface through is an evocation of this involuntary memory. The linguistic descriptive capacity of hibi as "day to day", "crack", and "echo" or "reverberation" encapsulate the rhythm of habit and the nostalgic incident creating these forms.
---
HIBI: 日々(ひび ) – everyday; day to day
While photography has often served as a method of collecting texture and color, it also has facilitated the examination of cracks, fissures, literally in the everyday. Here, through this encounter, a question arises: How do cracks function in the everyday? The intentionality –precisely whether it is voluntary or involuntary – determines its nature and therefore, its connotation. A negative or positive fissure then becomes a demarcation of space (perhaps a method of ownership) or a sign of deterioration (from the lack of ownership).
---
Berkeley, CA. 2017Inkjet print.
---
HIBI: 罅 (ひび) – crack; fissure; split
Just as the madeleine was dipped into the tea, plaster was set at the bottom of a bucket – an allusion to habit through which I derived the residual circular form. Whereas the moment of shattering in inextricably in the present, the process of sanding; puzzling together; and then carefully painting, evokes the non-presence of involuntary memory. One enters a habitual sleep-state, a nostalgic incident that shifts between voluntary and involuntary recollection.
---
Berlin Art Institute. Berlin, DE. Jan. 2018Plaster, acrylic. Variable dimensions.
---
HIBI: 響く(ひびく) – echo; reverberation
This work was created in the framework of The Institute of Endemic Research as a performative gesture of the remnants of the Rollberg building in Berlin. The plaster forms were derived from sanding and re-shaping structural blocks that were being removed from the building at the time. With the archival nature of "Reading Bodies" in mind, the soluble organs were displayed as a shifting library of interior form.
---
The Self-Publishing Archive, Agora Rollberg, Berlin, DE. July 2016Plaster blocks, wire, wood. Variable dimensions.
---
---
A satirical performance critiquing art fairs as a nexus of luxury consumerism: "They'll buy anything that says 'Supreme'." The label adds the currency.During one day of the fair, I walked around Frieze New York with a paper bag pasted with a Supreme sticker on my head. While I attempted to navigate the who with the haphazard cut-outs I had made to see, artist, Andres Serrano (who at the time, was planning a collaboration with Supreme) approached me to asked if it too was an official collaboration. It was not, which points to the elusive nature of artistic collaboration with luxury brands and how useless or mundane objects suddenly gain value with the association and enter the commercial domain.
---
New York, 2017Paper bag, Supreme sticker.
---
---
Living as Form was a photo-architectural exercise in translating forms across dimensions: from 3D to 2D to 3D again.The multiple diagonals were derived from the Northern directionalities of Cooper Union Square, and re-appropriated in a matrix. The method plays with process of pixelation and dynamism of scale.
---
New York University. New York, 2017
Balsa wood, glue. 30 x 30 x 30 cm
---